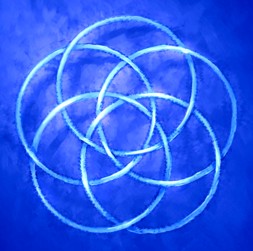 The Destiny Ranking Page
a compiled list of the destiny scores of several well known fictional characters
To submit the Destiny Scores of your favorite cast of fictional characters, e-mail falcon@societyofperegrines.com with the names of the characters, the characters' scores on the Destiny Test and the name of the author or creator of the work the characters are from.
Character Name
Score
Harry Potter Books by J.K. Rowling
Harry Potter
26
Dumbledore
17
Hermione Granger
11
Ginny Weasley
10
Ron Weasley
8
Star Wars created by George Lucas
Luke Skywalker
19
Leia Organa
17
Anakin Skywalker
15
Obi-Wan Kenobi
10
Han Solo
8
C-3P0
8
Lord of the Rings by J.R.R. Tolkien
Frodo Baggins
21
Gandalf
17
Aragorn
13
Pippin Took
11
Samwise Gamgee
10
Charlotte's Web by E.B. White
Wilbur the Pig
8
Charlotte A Cavatica
6
Chronicles of Narnia by C.S. Lewis
Lucy Pevesie
15
Peter Pevensie
12
Edmond Pevensie
12
Susan Pevensie
11
The Dark is Rising Series by Susan Cooper
Will Stanton
17
Bran Davies
14
Barney Drew
12
Series of Unfortunate Events by Lemony Snickett
Violet Baudelaire
18
Klaus Baudelaire
15
Sunny Baudelaire
15
The Wheel of Time Series by Robert Jordan
Rand
28
Matt
21
Aviendha
21
Nayneve
20
Min
20
Perrin
18
Egwene
18
Elaine
18
Thom
14
As you can readily see, the main character in each work of fiction tends to have the highest score, with other major characters ranking just below the main character, and minor characters ranking even lower on the scale.
---
This page copyright © 2007 Rebecca J. Carlson. All Rights Reserved.